Yesterday the new jQuery 1.3, which is 3 years old, was released.
This new version seems to have great improvements over jQuery 1.2.6 which was the last release. Following there is a list with the most important features on this version, as you can see on the jQuery blog, son:
Sizzle: A sizzlin' hot CSS selector engine. Works really fast for most commonly used selectors
Live Events: Event delegation with a jQuery twist.
jQuery Event Overhaul: Completely rewired to simplify event handling.
HTML Injection Rewrite: Lightning-fast HTML appending.
Offset Rewrite: Super-quick position calculation.
And now a couple of statistics showing the new performance improvements: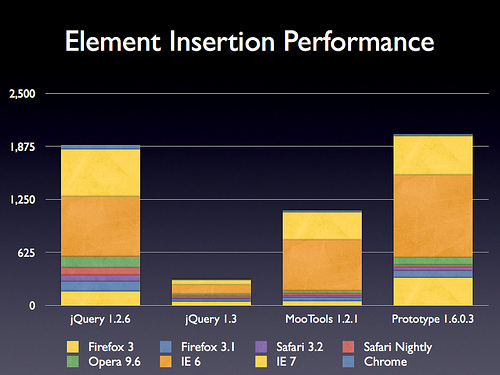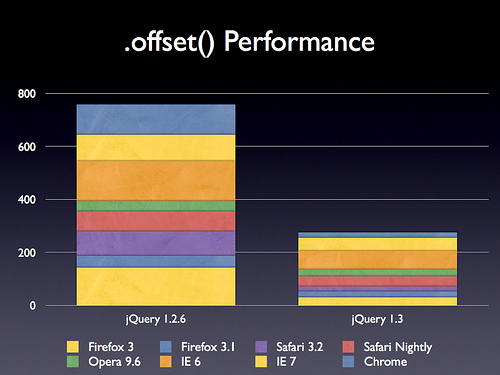 As you can see on all the stats, jQuery seems to be the fastest framework out there, and it has improved a lot since previous version.
Now I have to check it myself, so I'm going to change the jQuery version on the web pages I'm developing to see if everything is as good as it seems or it has any drawback.
People interested in the details can check theofficial announcement of release of jQuery 1.3 with much more information
Finally, download the latest version of the script: